CreditNigeria.com | Our partners
We are a group of technology and finance enthusiasts who are really passionate about making financial inclusion count.
We are Nigeria's most convenient lending company – delivering outstanding service experiences. Everyday, we strive to understand our customers and leverage technology, data and innovation to deliver outstanding service experiences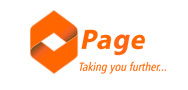 We want to be your one-stop-shop when you need urgent cash, extra income or any other financial services.
We are licensed by the Central Bank of Nigeria (CBN) and have over 6 years' experience in providing cutting edge digital solutions. Our mission is to empower our customers to be financially smart.
Come with us on this journey, and enjoy easy solutions to your basic financial needs.